Michigan Wolverines head coach Jim Harbaugh will not coach against No. 10 Penn State on Saturday as the court system is not ready to rule on an emergency temporary restraining order, according to Outkick. 
There will be an in-person hearing on November 17th at 9:00 a.m., per ESPN. 
"We look forward to presenting our case next week where we intend to demonstrate that the Big Ten has not acted legally or fairly," Michigan said Saturday in a statement, according to Outkick. 
MICHIGAN PLAYERS SEND UNIFIED MESSAGE ON SHIRTS BEFORE FLIGHT TO PENN STATE
Harbaugh filed an emergency motion against the Big Ten Conference and commissioner Tony Petitti Friday night after the conference banned Harbaugh from the sidelines for the remainder of the 2023 college football regular season. 
The motion seeks an emergency temporary restraining order along with a preliminary injunction. 
The NCAA began investigating Michigan in October for alleged off-campus scouting and sign-stealing.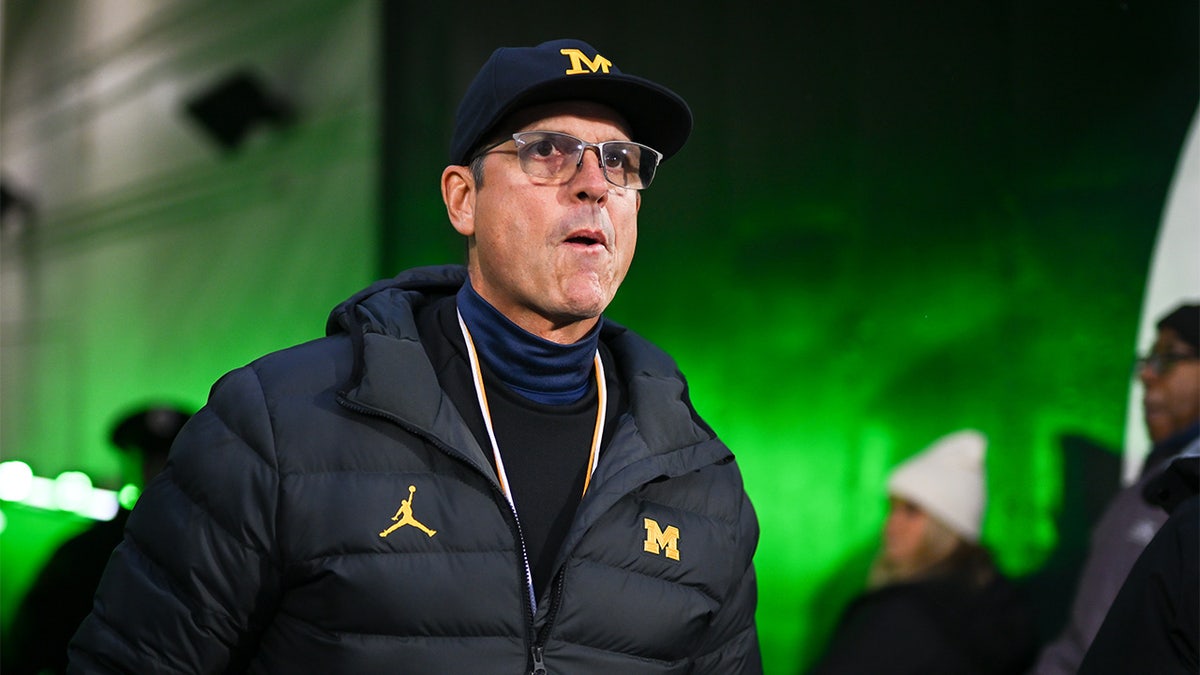 On Friday, the Big Ten announced that Harbaugh will not be allowed to coach for the remainder of the 2023 regular season after it said that Michigan "has been found in violation of the Big Ten Sportsmanship Policy for conducting an impermissible, in-person scouting operation over multiple years, resulting in an unfair competitive advantage that compromised the integrity of competition."
CLICK HERE FOR MORE SPORTS COVERAGE ON FOXNEWS.COM
"As a penalty imposed on the institution, the University football team must compete without its Head Football Coach for the games remaining in the 2023 regular-season, effective immediately," the Big Ten said in a release. "This disciplinary action shall not preclude the University or its football team from having its Head Football Coach attend practices or other football team activities other than the game activities to which it applies. For clarity, the Head Football Coach shall not be present at the game venue on the dates of the games to which this disciplinary action applies."
In a 13-page letter to Michigan athletic director Warde Manuel, Big Ten commissioner Tony Petitti said that the conference "has not yet received any information indicating that Head Football Coach Harbaugh was aware of the impermissible nature of the sign-stealing scheme," and that the action was not a sanction of Harbaugh but a sanction against the university.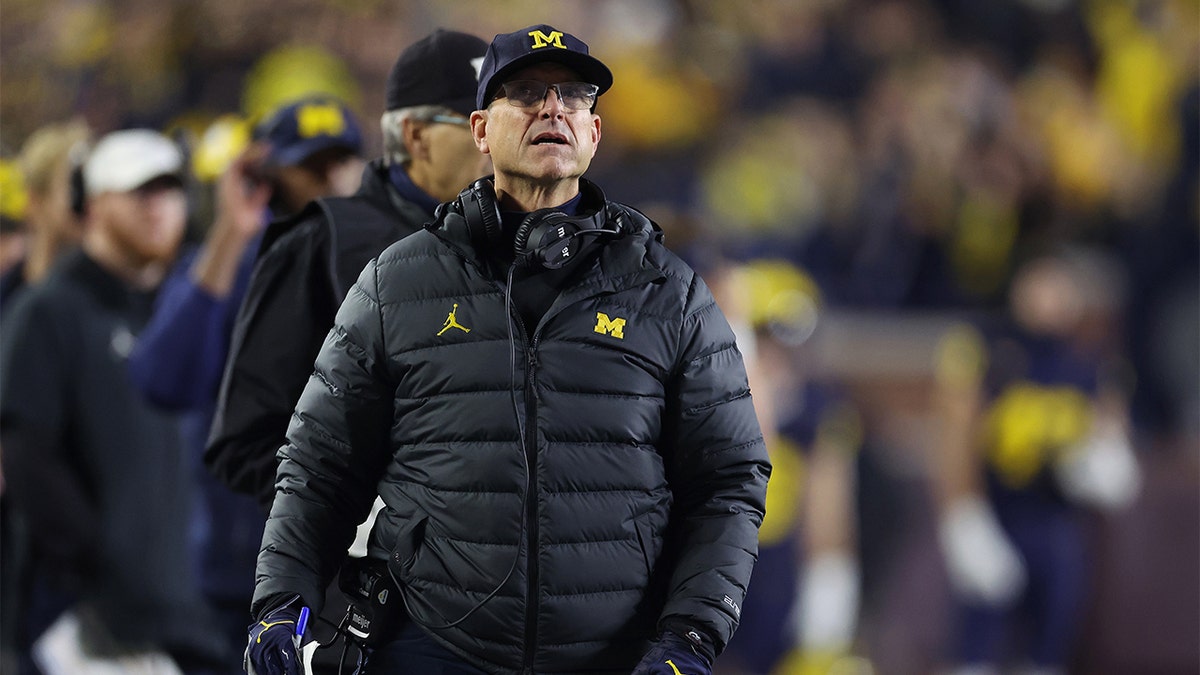 CLICK HERE TO GET THE FOX NEWS APP
Michigan responded with a statement of its own after learning of the three-game ban, saying it would seek a court order "preventing this disciplinary action from taking effect."
Saturday's matchup against Penn State is the first game against a ranked opponent for Michigan this season. 
They are currently 9-0 and ranked third in the College Football Playoff rankings.