The Michigan Wolverines know they are the talk of the college football world — maybe all of sports — and they seem to be embracing it.
Throughout the week, it had been rumored the Big Ten was going to discipline the program and head coach Jim Harbaugh.
So, before their flight to Penn State Friday, players were spotted wearing shirts with a simple message.
CLICK HERE FOR MORE SPORTS COVERAGE ON FOXNEWS.COM
"MICHIGAN VS EVERYBODY"
The conference did, in fact, announce its punishment for Harbaugh Friday.
Harbaugh will miss the remainder of Michigan's regular-season games after it was found he had been "conducting an impermissible, in-person scouting operation over multiple years, resulting in an unfair competitive advantage that compromised the integrity of competition."
Wolverines staff member Connor Stalions, who is at the center of the controversy, resigned Nov. 3 after being initially suspended with pay during an NCAA investigation into alleged off-campus scouting and sign stealing.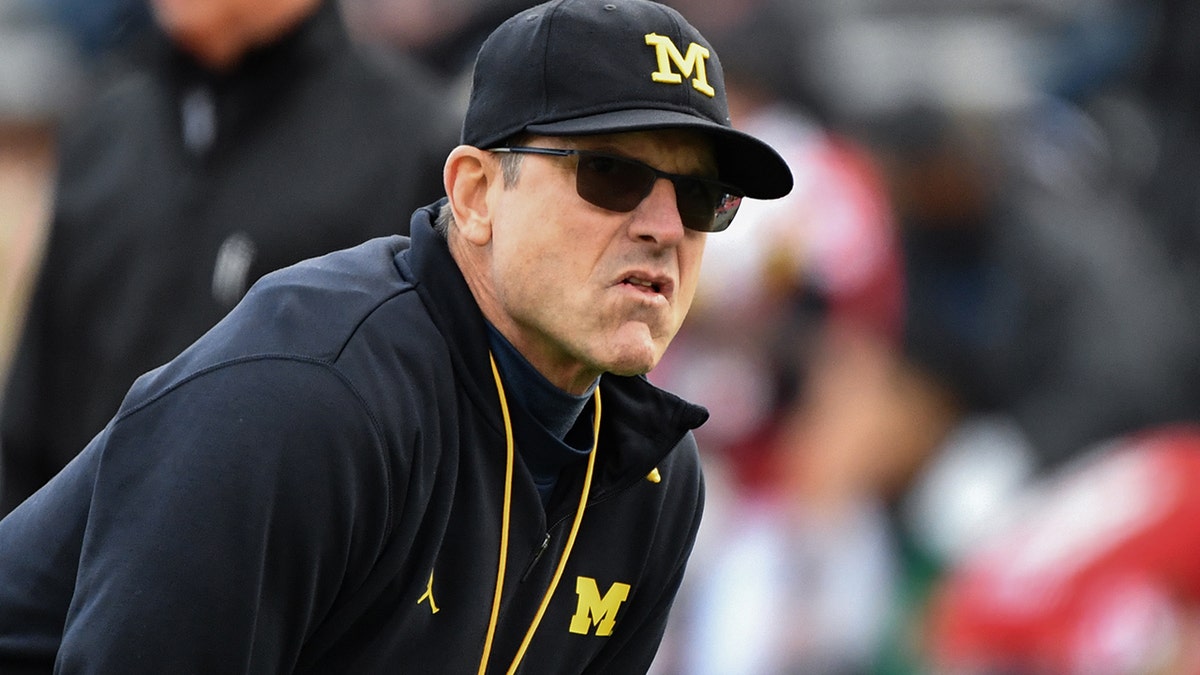 MICHAEL OHER HAS RECEIVED OVER $138,000 IN 'THE BLIND SIDE' PROCEEDS FROM TUOHY FAMILY, COURT DOCUMENTS SHOW
The conference announced Harbaugh will be allowed to be with the team on non-game days.
Michigan responded to the announcement with a statement of its own, saying it intends to seek a court order "preventing this disciplinary action from taking effect."
"Like all members of the Big Ten Conference, we are entitled to a fair, deliberate and thoughtful process to determine the full set of facts before a judgment is rendered," the school said. "Today's action by Commissioner Tony Petitti disregards the conference's own handbook, violates basic tenets of due process and sets an untenable precedent of assessing penalties before an investigation has been completed."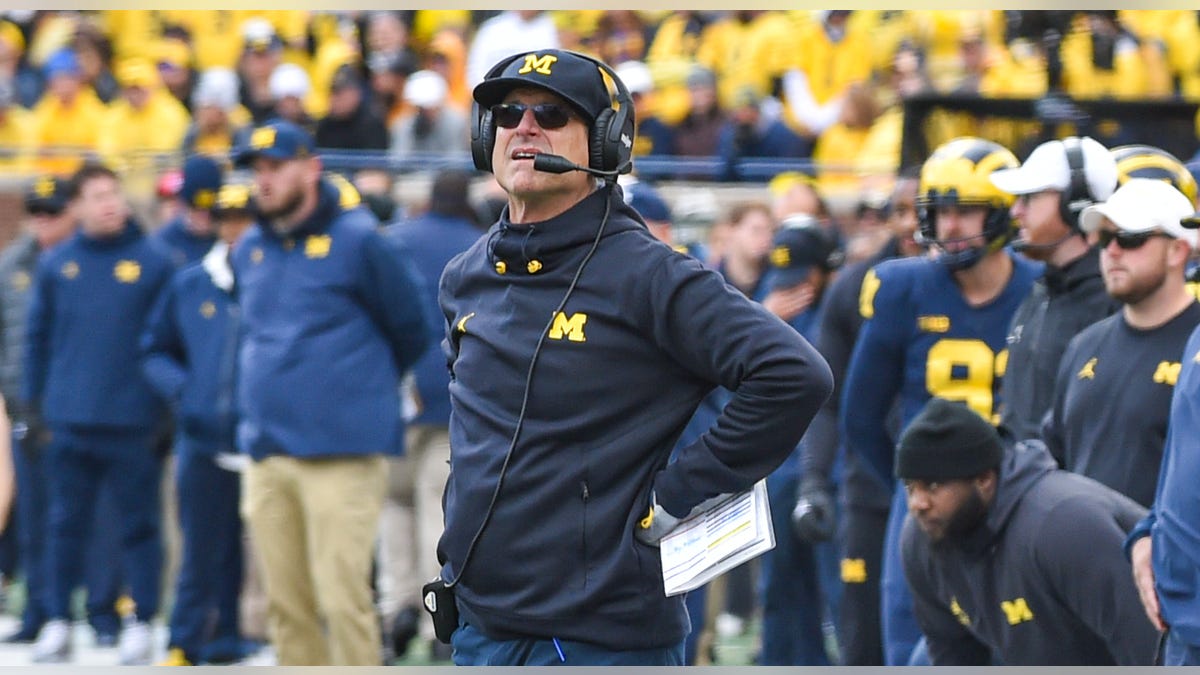 CLICK HERE TO GET THE FOX NEWS APP
Quarterback J.J. McCarthy wore a "FREE HARBAUGH" shirt earlier this year while Harbaugh was serving a self-imposed suspension for recruiting violations.
The third-ranked Wolverines take on No. 10 Penn State at noon Saturday. Michigan will then visit Maryland before taking on No. 1 Ohio State in Ann Arbor.
Fox News' Joe Morgan contributed to this report.