Cris Collinsworth, the former Cincinnati Bengals star and current NBC broadcast commentator, took issue Sunday night with the number of penalties being called in the New York Jets-Las Vegas Raiders game.
Collinsworth made the remark in the third quarter. The Jets faced a 3rd-and-21 when Zach Wilson found Tyler Conklin for 17 yards. However, it was called back due to a holding penalty on the Jets. That was when the former wide receiver offered the line of the night.
CLICK HERE FOR MORE SPORTS COVERAGE ON FOXNEWS.COM
"These refs are gonna need Tommy John surgery after this one," he said as his play-by-play man Mike Tirico chuckled.
APP USERS VIEW THE COMMENT HERE.
The Jets committed eight penalties for 83 yards. The Raiders were called for three penalties for 25 yards.
Las Vegas won the low-scoring affair 16-12. Wilson was 23-of-39 for 2634 passing yards and an interception, but the Jets failed to score a touchdown for the second consecutive week.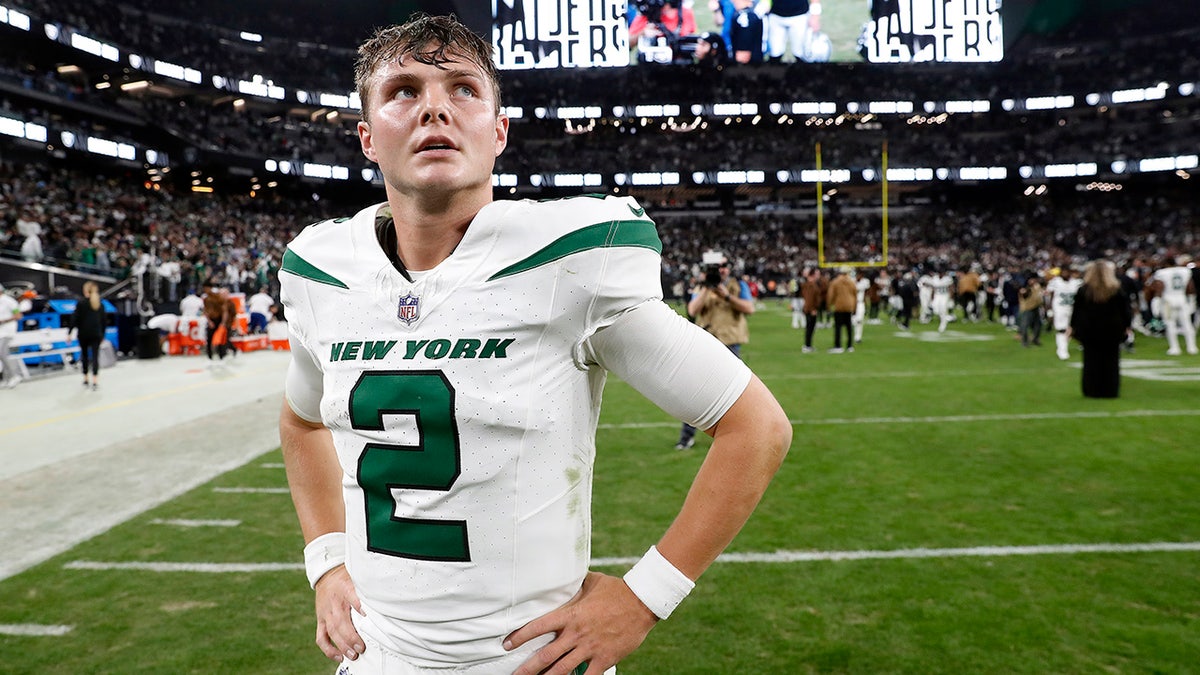 He lamented the lack of offense in his postgame press conference.
COWBOYS' CEEDEE LAMB MAKES NFL HISTORY WITH EPIC PERFORMANCE VS GIANTS
"There's so much frustration, I don't know how to put it any other way," he said, via the team's website. "The hard thing is I know everyone is battling. We just have to find a way to be better out there."
Raiders linebacker Robert Spillane made a clutch interception with 1:22 left in the game. The Jets were driving and looking like they were going to score.
"I have to be better there," he said. "I knew 41 [Spillane] was around, we had to beat him. I thought I could get the pass in there. It hurts. We made some hard plays to get there and to throw an interception to lose a game sucks."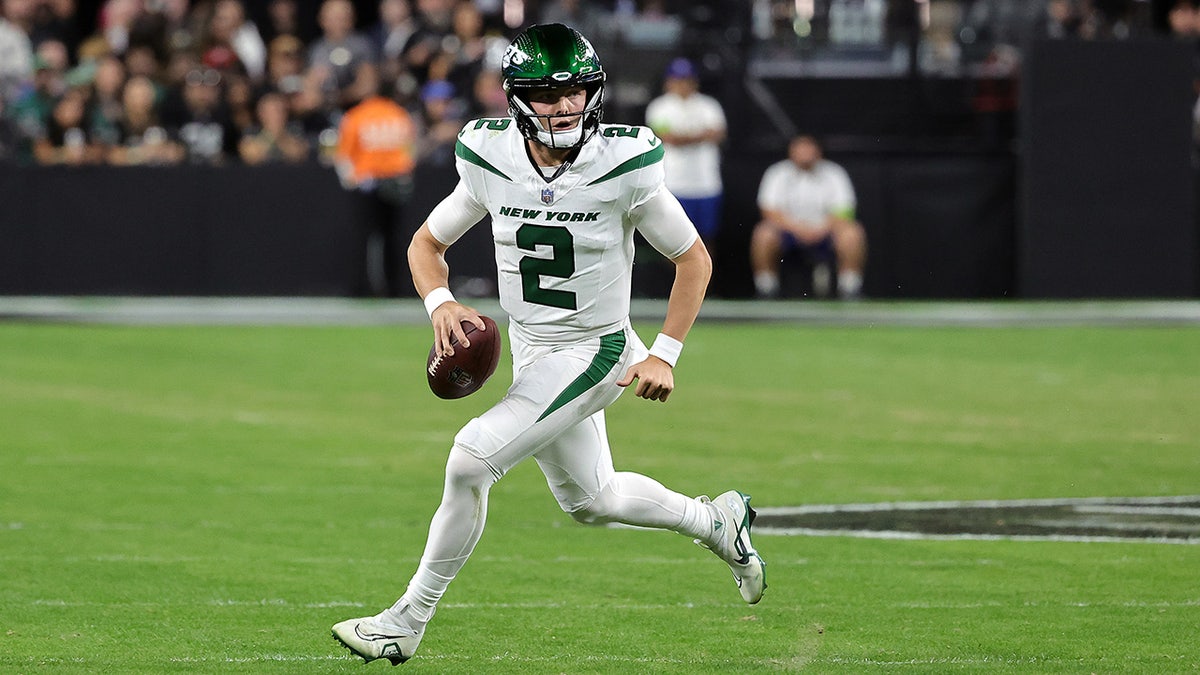 CLICK HERE TO GET THE FOX NEWS APP
The Jets fell to 4-5 and will need more solid play down the road to get back into playoff contention.