Running back Saquon Barkley learned all about the business of the NFL this past offseason when the New York Giants franchise tagged him and couldn't find common ground on a long-term extension that he wanted. 
So, when asked about loyalty on Thursday, Barkley seemed pretty firm about his thoughts on the matter. 
"Loyalty means nothing," he said, via ESPN. "Loyalty, that don't mean nothing. No matter how loyal, no matter how committed you are, it's a business at the end of the day. That is something that I have learned."
CLICK HERE FOR MORE SPORTS COVERAGE ON FOXNEWS.COM
Barkley did report to Giants training camp on the first day on an adjusted $10.1 million deal for this season, which included $990,000 in incentives. 
While Barkley is making these comments about loyalty, the Giants are going through the exact opposite season the entire organization thought would come after making the playoffs and winning a game there back in January. 
GIANTS, BRIAN DABOLL DOWNPLAY SIDELINE SPATS FOLLOWING BLOWOUT LOSS: 'NOT A BIG DEAL'
New York is 2-8, and with quarterback Daniel Jones out for the remainder of the season with a torn ACL, the season has virtually become a wash with undrafted rookie Tommy DeVito as the team's starter until further notice. 
Barkley has been getting a lot of work because of that, receiving 139 rushing attempts for 568 yards this season. However, he has just one rushing score on those attempts, but three on the season after catching two passes for touchdowns.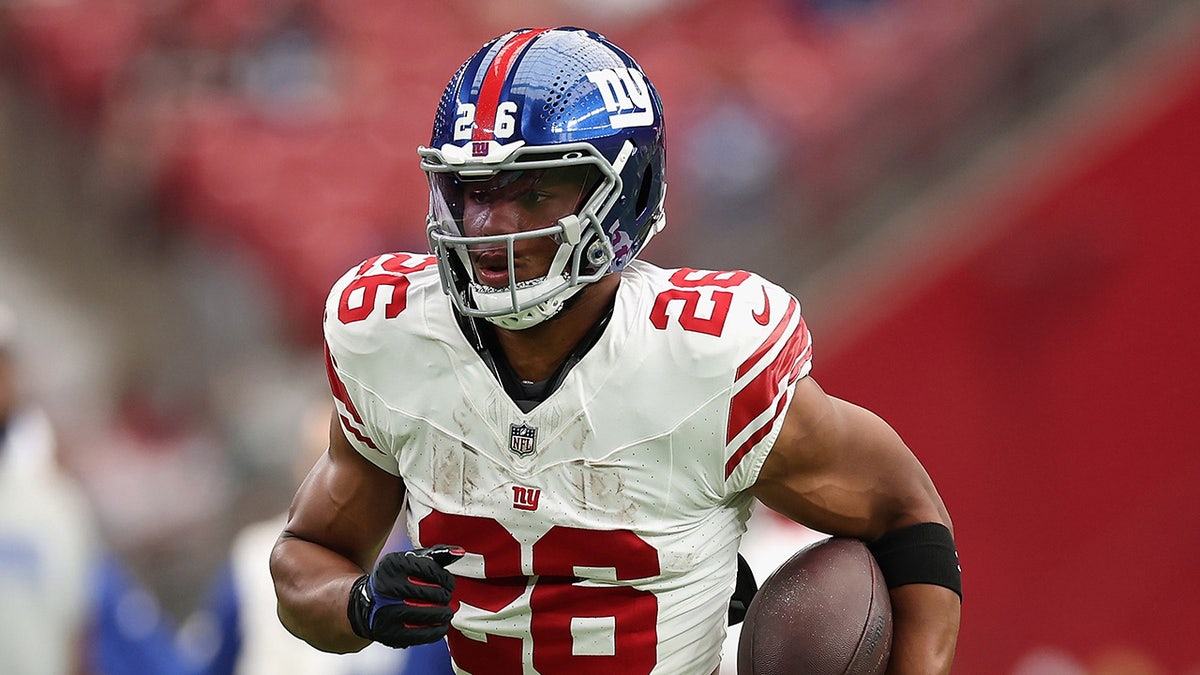 As Giants fans have already looked ahead at the future, Barkley will be a free agent with New York having the ability to franchise tag him again. 
How the free agent market views a 26-year-old running back with as much workload as Barkley's been getting this season will be an interesting watch if New York moves on. 
"Yeah, it's really crazy when you break it down like that. It's just the way the business is," Barkley explained. "When you're a premier back in this league — not to talk about myself — they feed you the ball because it helps you and gives you an opportunity to win games more times than not. And then when it comes to contract or a certain time and you're a running back, you having so much miles on you, it's a crazy concept."
While Barkley has said he wants to be a Giant for life, the business of it all has tempered his expectations.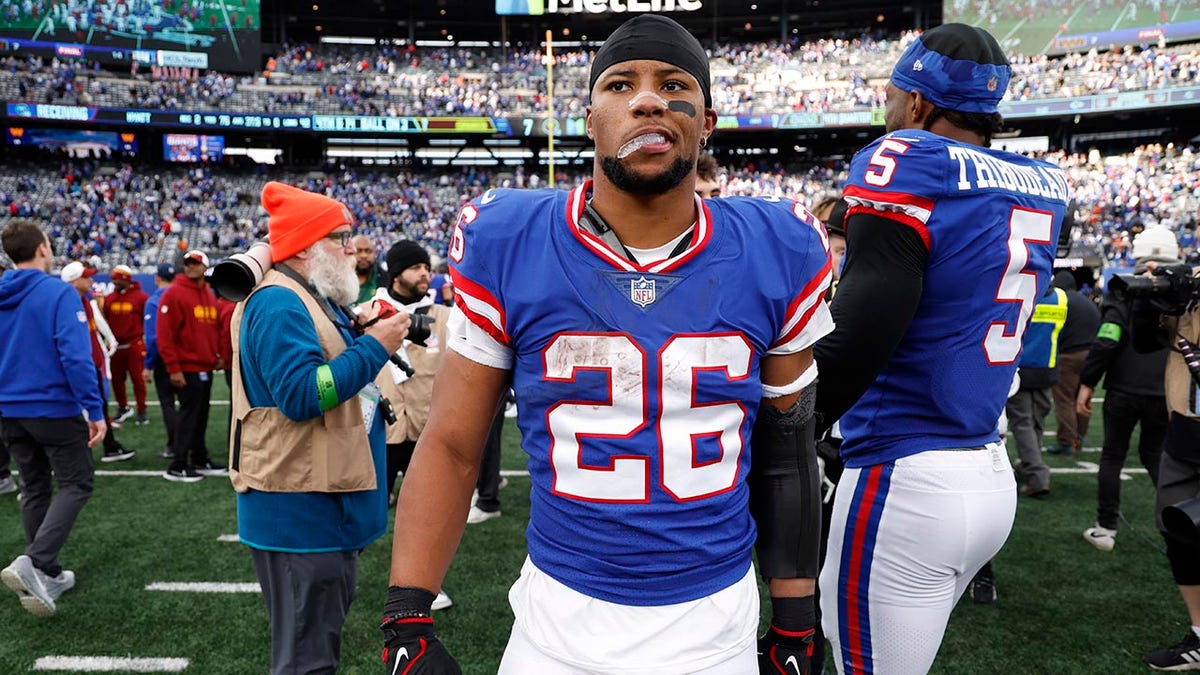 CLICK HERE TO GET THE FOX NEWS APP
"For me, the way I try to handle that, I try not to focus on that. I try my best not to think about it," Barkley said. "I feel every week I have to answer a question about it. I get it, you guys are doing your job. That is the only time it really crosses my mind, to be completely honest. Because if not, I would go insane. I would lose my mind if I was able to focus on that. I try to keep the main thing the main thing. I continue to enjoy the process, take it one day at a time."