USC quarterback Caleb Williams made headlines over the weekend following a loss to Washington, the third in the last four games for the Trojans. 
The third loss of the season officially ended USC's College Football Playoff hopes as Williams' time playing college football could be coming to an end at the end of the 2023 season. 
After the loss, Williams was seen crying into his mother's arms, with the video quickly going viral. 
GEORGIA 'HITTING THEIR STRIDE AT THE RIGHT MOMENT' AHEAD OF MASSIVE OLE MISS MATCHUP, BULLDOGS GREAT SAYS
The moment prompted a debate about athletes showing emotion, with some criticizing Williams, the defending Heisman Trophy winner and a candidate to become the first overall selection in next year's NFL Draft.
On Wednesday, Williams addressed the viral moment, saying it helped spread awareness of mental health. 
"That's who I am. That's just simply who I am. I go out every single day, and blood, sweat and tears, I give my all on every single play. Every chance that I get," Williams said when asked what gives him confidence to express his emotions after games.   
"Been an advocate for mental health and trying to show your emotions and express yourself. It's something that I have been doing since I was young. And now actually being on the national level, being able to try and share that awareness with the public and me doing just what I did on Saturday –  even though it was far from what I was trying to do – it showed and spread that kind of awareness that I may talk about when I don't have tears in my eyes, or I haven't just finished playing a game that I love. It just shows kind of truth in what I speak."
Williams said the "raw emotions" came about due to "the mother's touch."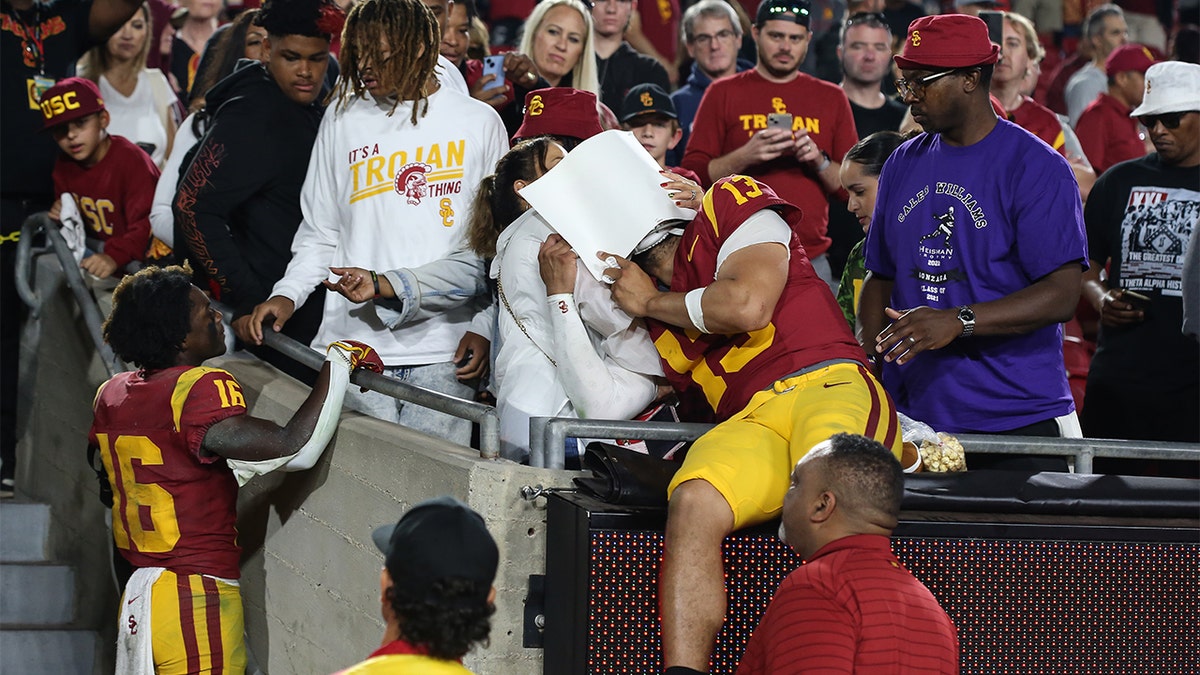 "I was actually good until, kind of the mother's touch that you get sometimes," Williams said. "You're all good, you're holding it in, being the man, and then you get around your mom, touch your mom, hug your mom. Your mom says something to you, and then it just started flowing out."
CLICK HERE FOR MORE SPORTS COVERAGE ON FOXNEWS.COM
Not everyone was critical of Williams, with former NFL quarterback Donovan McNabb saying there was nothing wrong with the USC quarterback becoming emotional after a loss. 
"To me, personally, we want our players to be vulnerable. We want our players to be up front. We want our players to show emotion. When they do show emotion, now they become targets for everyone to now start throwing darts at them because they are emotional, as they call them 'super sensitive,'" McNabb said on his podcast "The Five Spot."
McNabb also dismissed the idea that the moment could impact Williams' draft stock.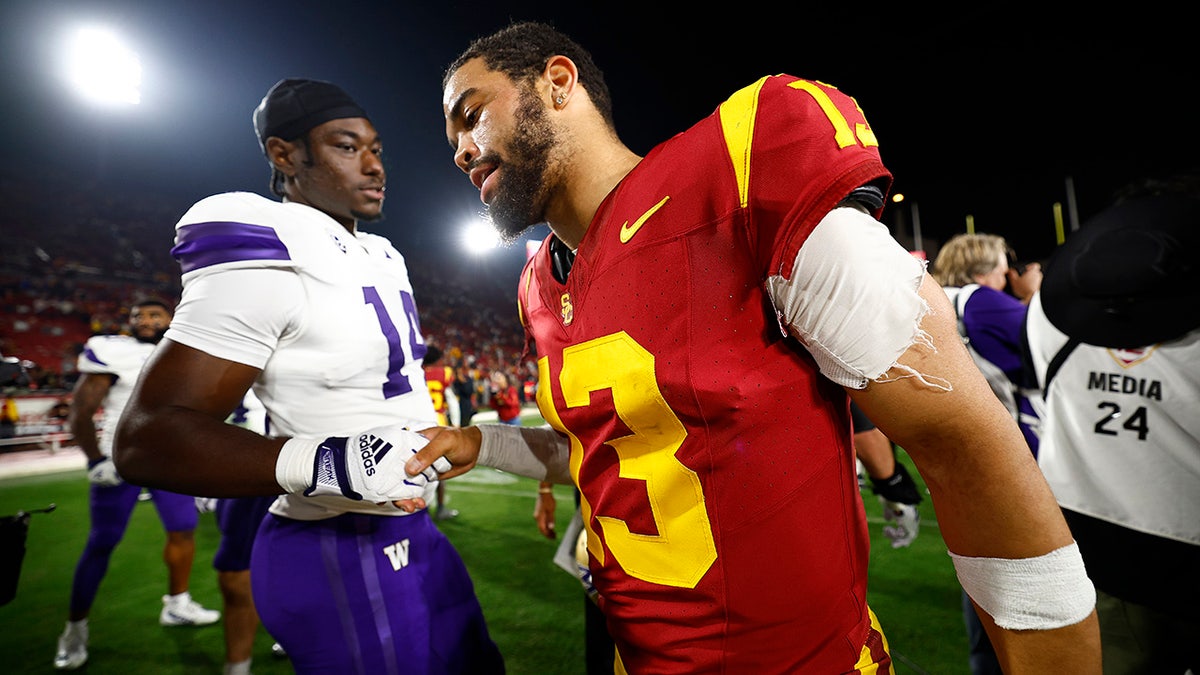 CLICK HERE TO GET THE FOX NEWS APP
"I didn't have a problem with it. People are talking about it should hurt his draft status, which it should not hurt his draft status," McNabb said. "Because on the field, he's one of the best players in college football. He's a leader, he prepares well, and he's out there playing from the pocket and outside the pocket, which he's a premiere talent."
USC, now unranked for the first time in Lincoln Riley's tenure, heads to Autzen Stadium to play No. 6 Oregon in Week 11.
Fox News' Ryan Morik contributed to this report.